clean.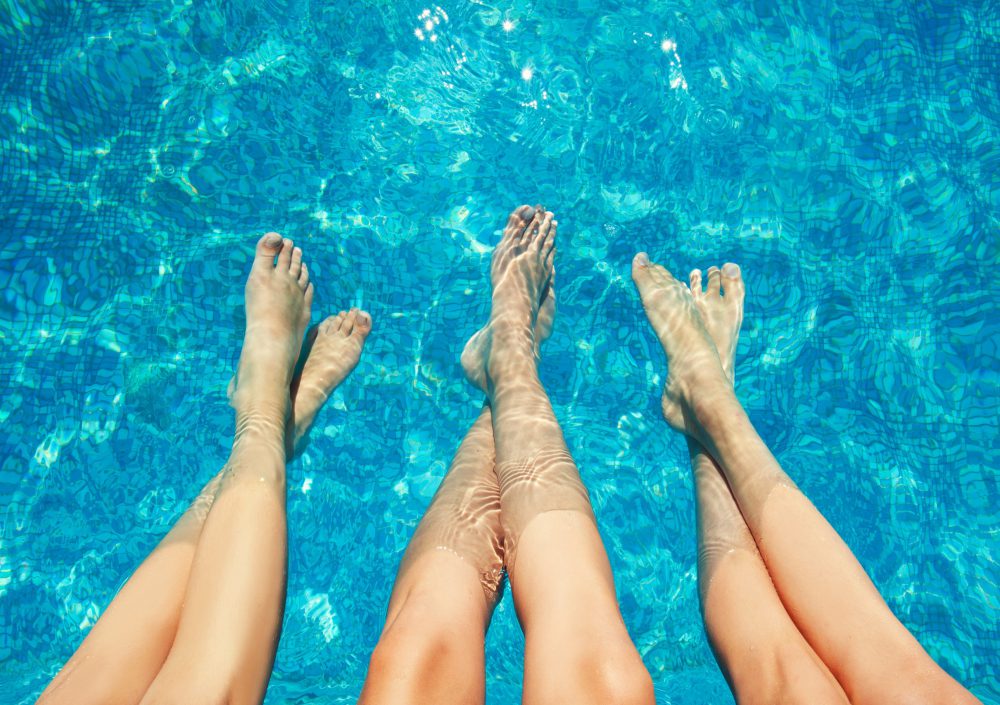 Filtering
To maintain a clean and healthy pool, a pool filter is essential.
Without it, your pool water would grow cloudy and fill with debris. Not exactly fun for swimming.
Pool filter types
There are different types of pool filters: sand filters and cardridge filters.
A cardridge filter contains a plastic cylinder surrounded by pleated polyester filter media and capped on each end. Water flows into the tank and through the pleats. This cylinder needs to be cleaned manually on a regular basis to prevent clogging and needs to be replaced regularly. A cardridge filter is perfect for an above ground pool, but for larger inground pools sand filters do a better job. They filter much smaller particles from the pool water. A sand filter contains sand and the water is pumped into the vessel. There it flows through the sand which filters out the debris, just like in nature. The sand filter needs to be cleaned (back washed) every 2 to 6 weeks. This is done automatically and circulates the water in the opposite direction through the filter.
Sand filters can also be filled with other filter media like glass. Glass filters even better and has a longer life and efficiency than sand.
Filters are often also combined with a pump, in that case you have a set.
Norsup offers you sand filters in different sizes, from different materials and durability. Your Norsup dealer will advise you in the best option for your pool.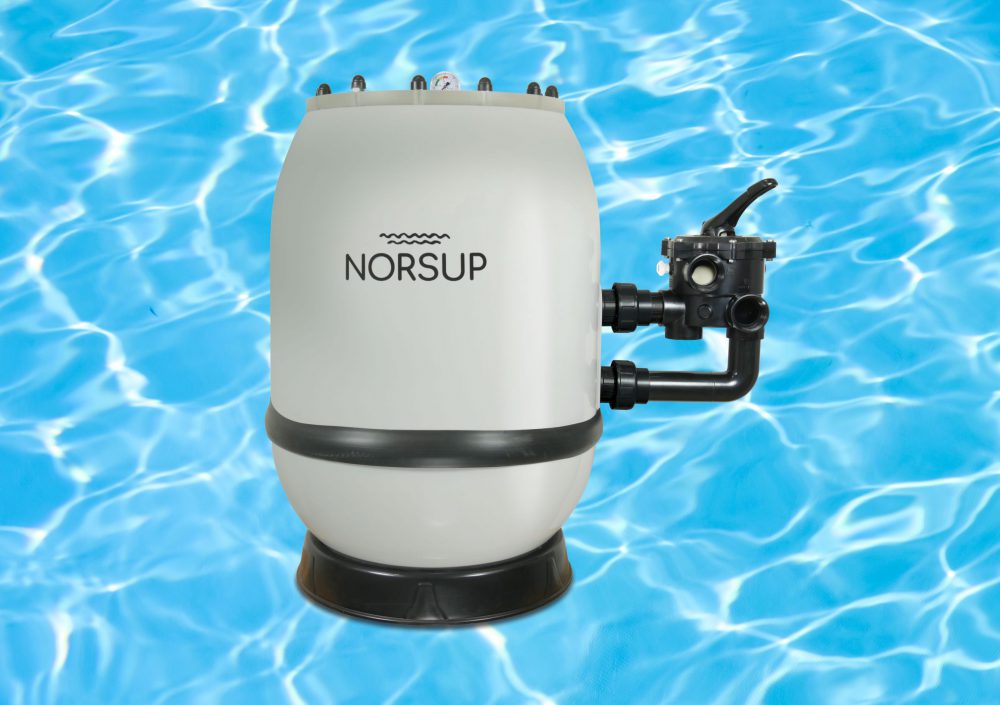 Norsup filters in different materials
Norsup offers you different types of sand filters. For example with an extra-large opening for easy refill. Please ask your Norsup dealer which type of filter best fits your wishes.