protection.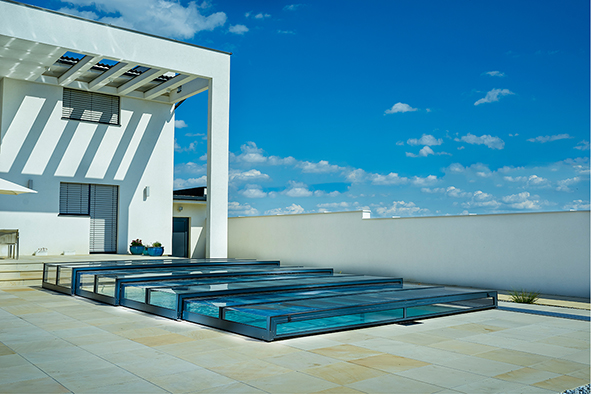 Maximise your efficiency with a pool cover
TODAY, POOL COVERS ARE A MUST-HAVE FEATURE OF POOLS. WEATHER CONDITIONS AND ELECTRICITY COSTS MAKE THEM VITAL.
A pool cover has many advantages. First of all, it protects your pool from all kinds of dirt, especially in autumn and winter. It also avoids evaporation of pool water and heat loss, which can save you a lot of water and energy. They also offer safety for your loved ones. Read more about this in our blog.
Whatever your motivation, there is an ideal pool cover for every home.
Blog about pool covers
Cover automisation
POOL COVERS CAN VARY DEPENDING ON THE LEVEL OF AUTOMATION YOU REQUIRE.
Manual covers are inexpensive. You will need to pull the cover on and off, fold it and store it securely, all by hand.
Semi-automatic covers are motor-driven. A motor is used to cover or uncover the pool, but you have to guide the cover towards the reel when rolling the cover.
Automatic covers are expensive but very convenient. Covering or uncovering the pool is easy. All you need to do is push a button.
Norsup offers you automatic and semi-automatic pool covers which can be tailored to all types of pool, especially the Norsup PE pools. The covers are available in different colors.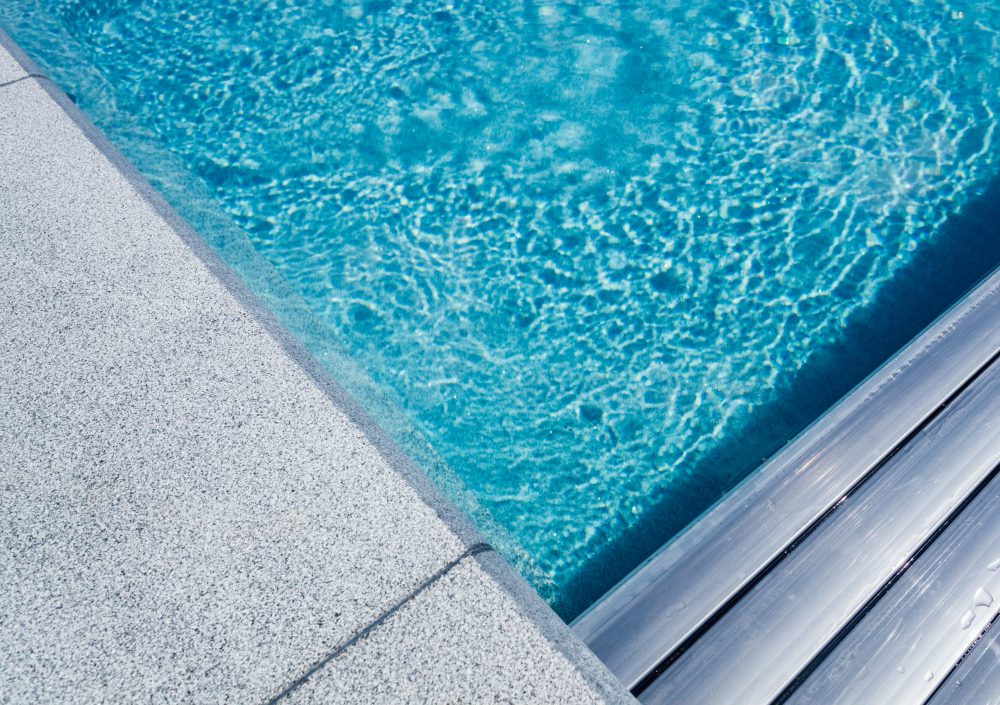 Slatted cover or complete pool enclosure
WE HAVE EVERY DESIGN AVAILABLE TO SUIT YOUR NEEDS, BOTH FOR AESTHETICS & CONVENIENCE.
Slatted covers are an efficient, visually pleasing way of covering your pool. The slats help heat retention and reduce algae growth. They can be integrated into the PP/PE pools.
Pool enclosures are installed over your pool and can be installed with both the ceramic pools as well as the PP/PE pools. Our pool enclosures are made out of polycarbonate material for lightweight construction and strength. They are equipped with double stabilisation against UV and available in extra-flat or walk-in versions.
Your Norsup dealer can advise you on which solution best fits your wishes!
Norsup pool covers range
We have a wide range in cover types, colors and automation options. A Norsup dealer near you can advise you in the options.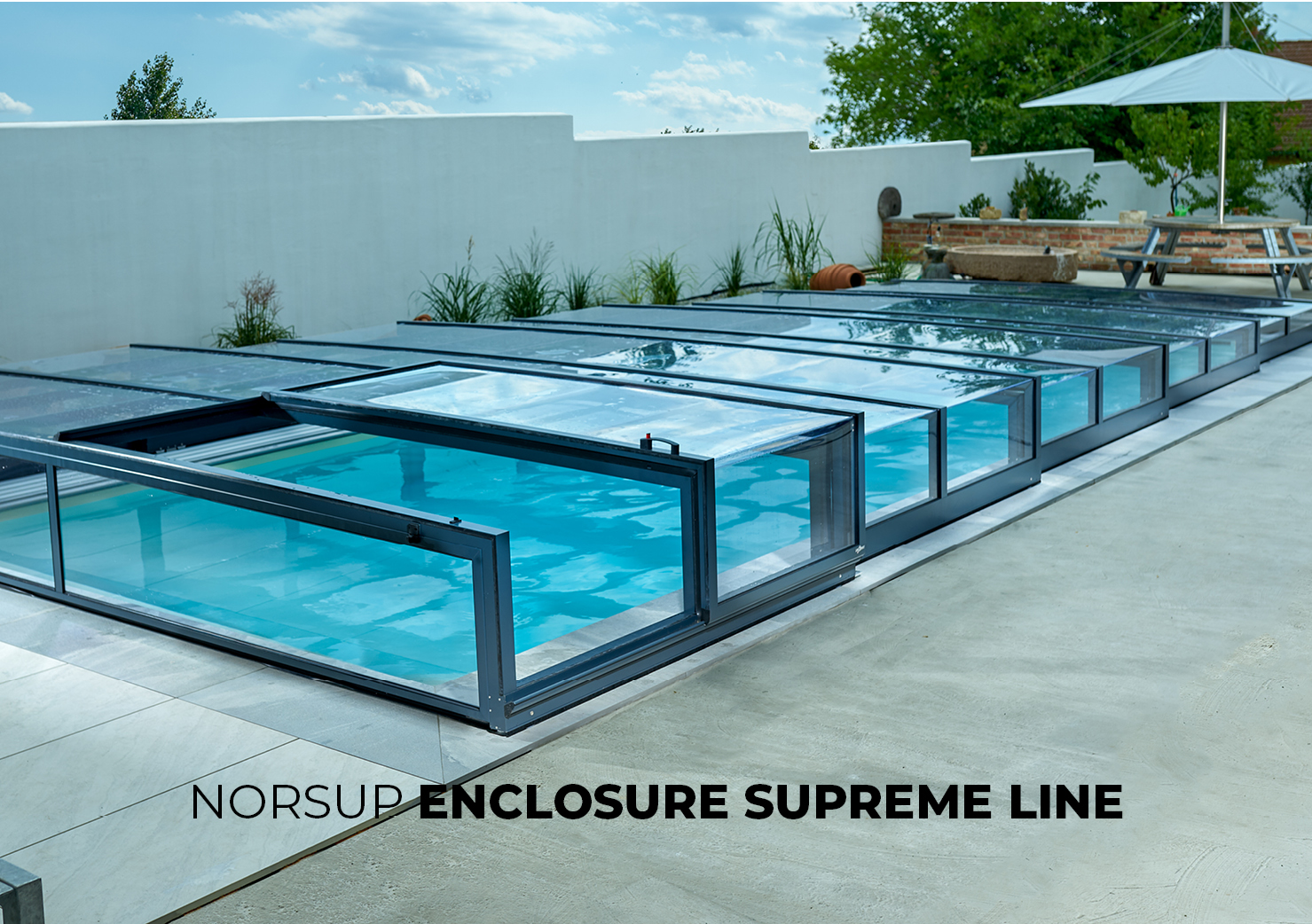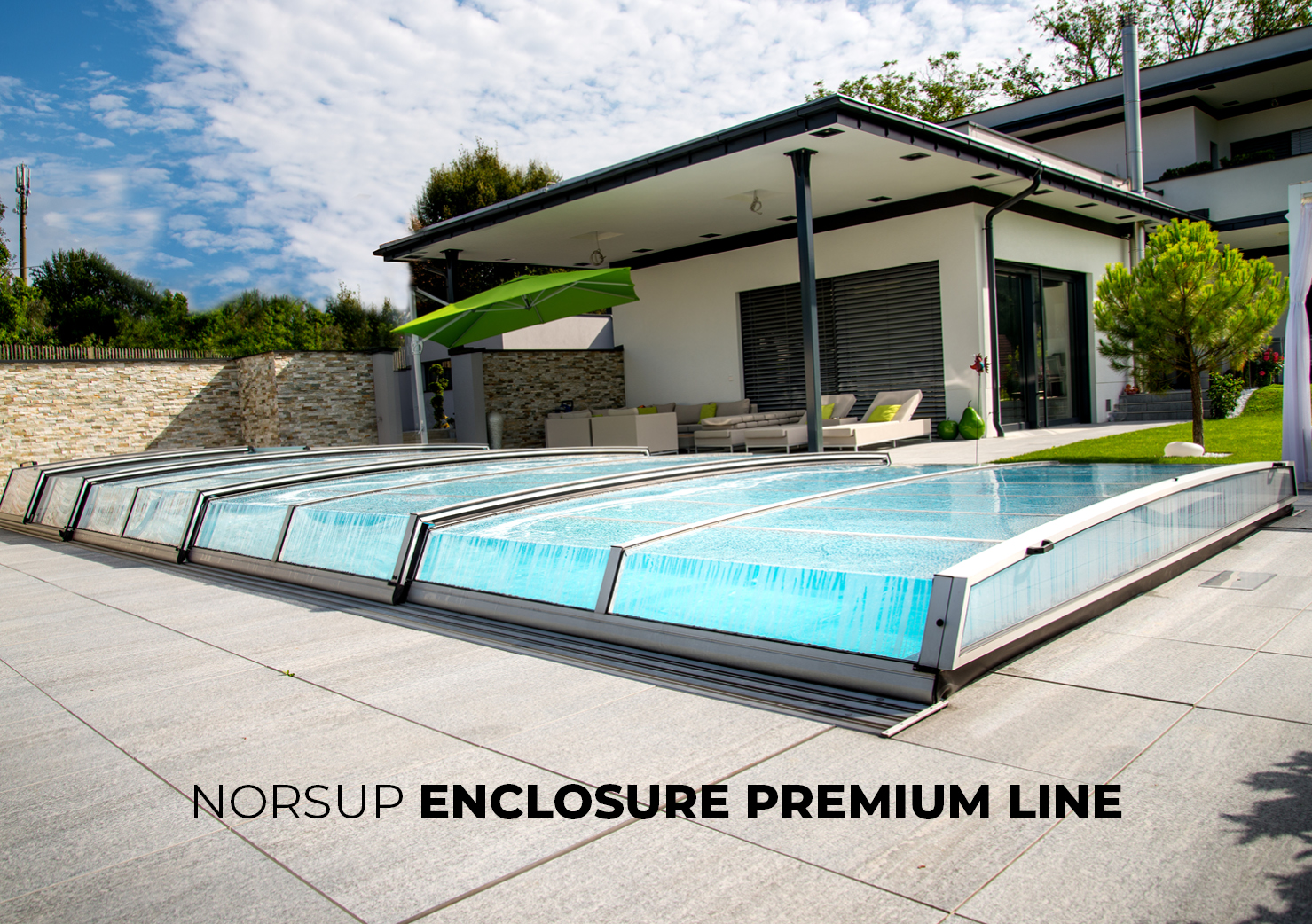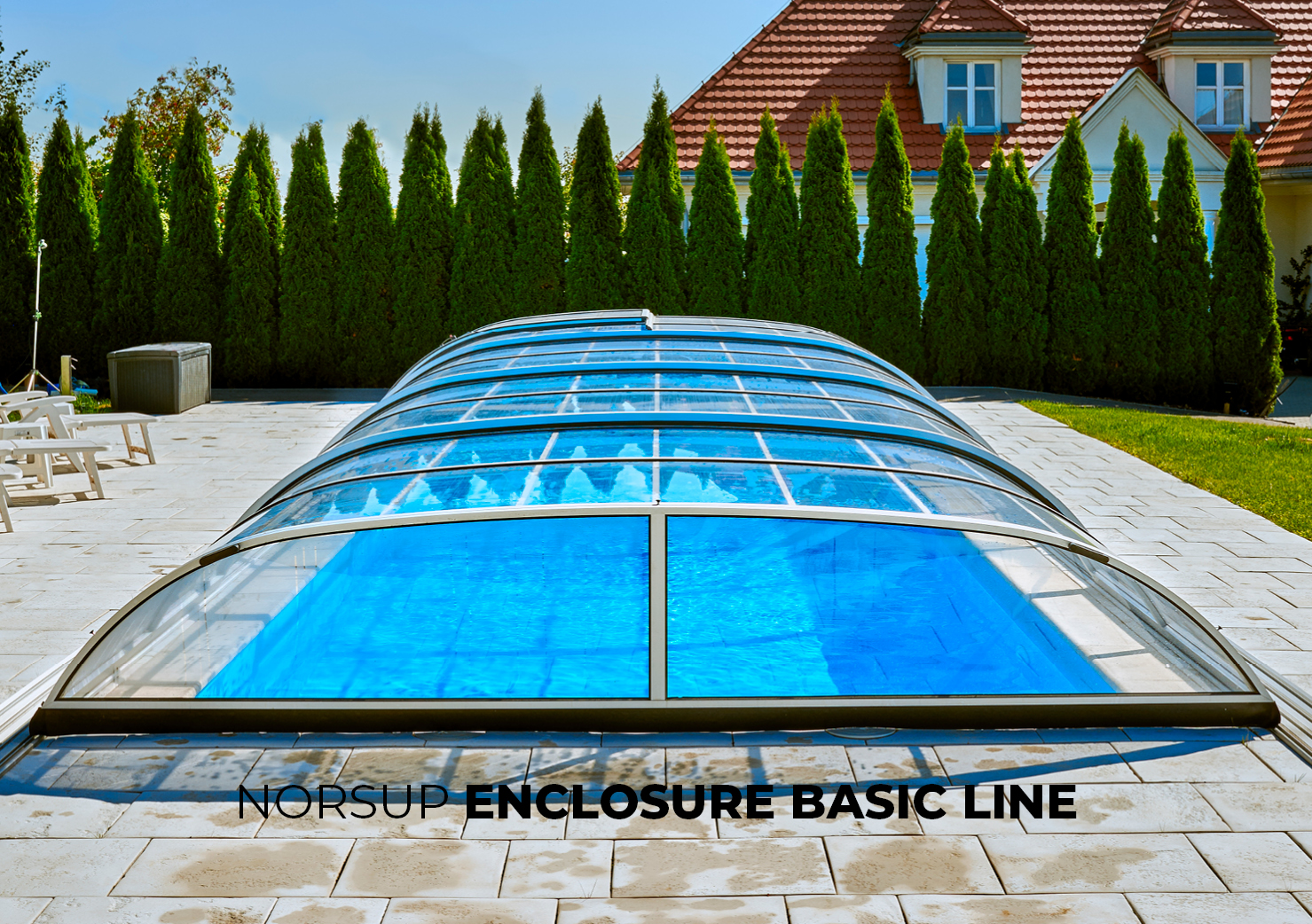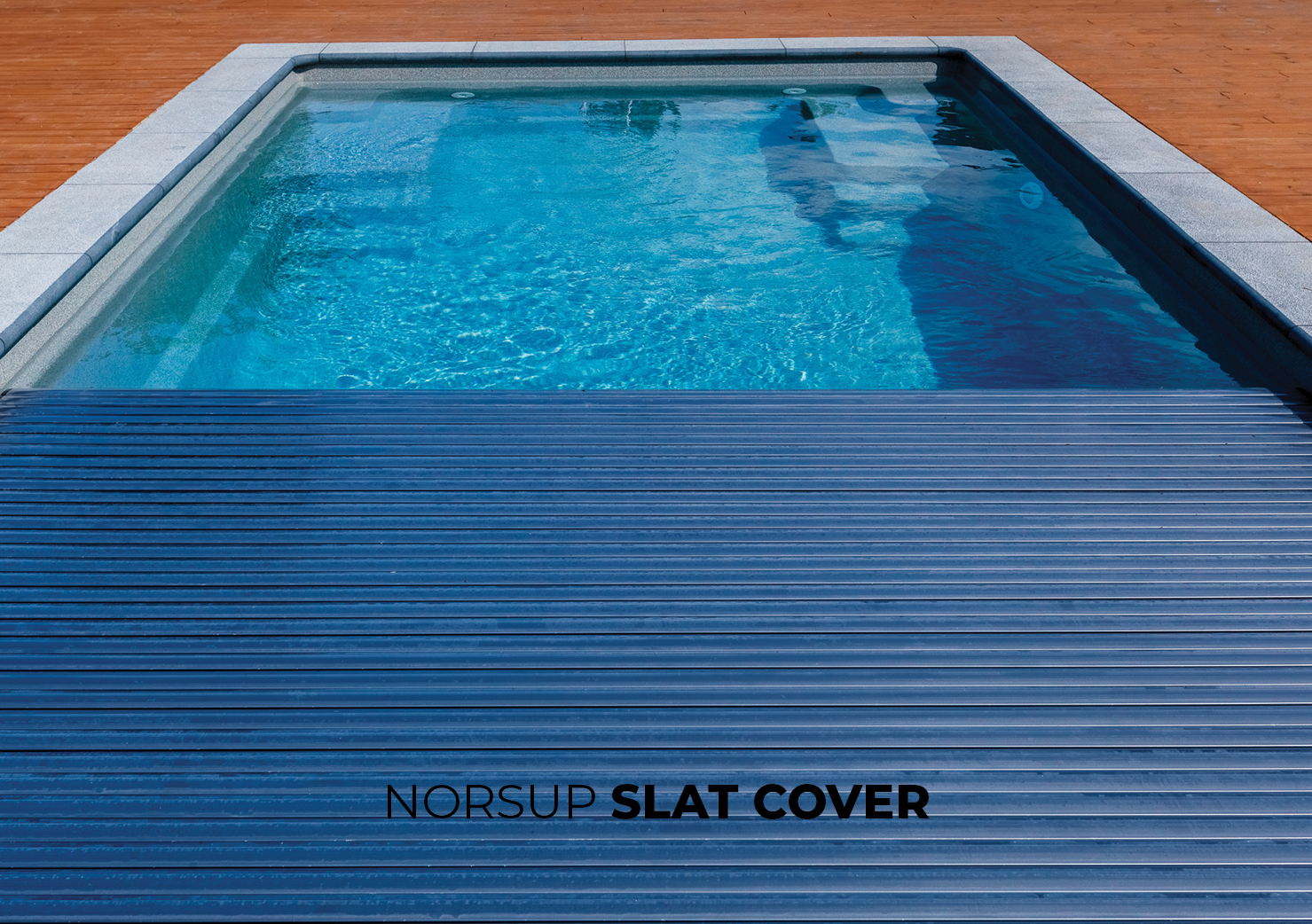 Norsup dealers
A Norsup dealer can tell you all about the Norsup pool covers. Search for a dealer near you.